Human-friendly cat furniture.
Your feline connection, made personal.
CONNECT Collection
Curate your feline connection.
Start with the CONNECT Cat Tree, then personalize it with CONNECT accessories.
Shop Now
PERSONALIZATION
Creating customizable experiences as unique as your feline friend.
DESIGN
Achieving the perfect balance between function and aesthetics.
QUALITY
Crafting furniture with durability in mind that stands the test of playtime.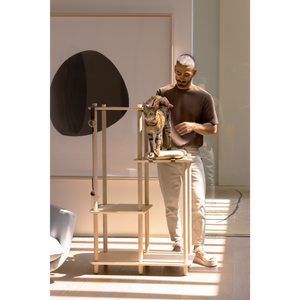 Our Story
At Papuk, we design human-friendly cat furniture, driven by the belief that humans and cats can live together without having to sacrifice the beauty of our home, for the comfort of theirs.
Read More